Board of Directors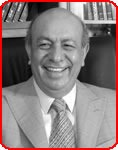 All my colleagues in every rank of Arıkanlı Holding and its affiliates use their expertise and technology to produce their goods and services, believing in the capacity of the corporation to contribute to the country's economy and employment. We take meticulous care that the quality of our products is at the highest level.
Employees at Arıkanlı Holding's affiliates in Turkey and abroad believe in the same principles and work in a dedicated manner to adhere to these principles.
The essential guidelines that all our employees implement with meticulous care are as follows:
Doing one's best in the job,
Doing things right the first time round,
Acting with honesty and integrity from the beginning of the task down to timely deliveries to the customer.
Dr. İbrahim ARIKAN
Founder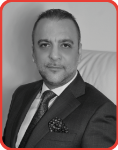 Arıkanlı Holding is determined to keep up its dynamic and innovate structure in line with the fundamental principles and criteria set by Dr. İbrahim ARIKAN, our esteemed founder.
Aiming to become a leader of all sectors in which it is doing business, since its establishment, Arıkanlı Holding still keeps up its pioneering and leading identity by implementing innovations and state-of-the-art technologies in the world, in Turkey, and at its individual subsidiaries.
Resting on our 45-year know-how and experience reinforced with our innovative and contemporary vision, we continue to do business for Turkey and to provide employment for our people.
Ümit ARIKAN
Head of Board of Directors​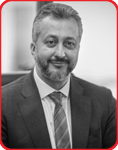 Since its establishment, Arıkanlı Holding has come to the forefront as a group with pioneering projects and a promise to our country, in line with the mission created by our esteemed founder Dr. İbrahim Arıkan and our Board of Directors.
Our employees work in a unison with an aim to produce quality goods and services to all of our stakeholders.
By combining our experience with our modern vision, we strive to fulfill our mission in the very best way and trust that we will sustain our position as the group that always creates "the firsts.
Hakan SUBAŞI
Chief Executive Officer