Enmersan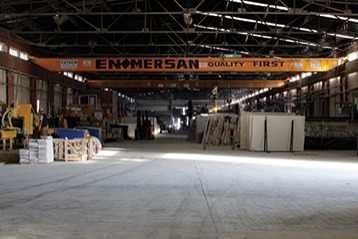 Enmersan Corp., established in the Torbalı district of İzmir in 1990, is an integrated facility that extracts and processes Saruhanlı Beige, Fossil Gray, and Carmen Rosso type marble blocks from its quarries in the Saruhanlı district of Manisa.
In addition to the direct sale of blocks from marble quarries, Enmersan has a production facility in the Torbalı district of Izmir with 40.000 m² land area and 8.000 m² closed area. Using four marble cutting and polishing machines, world-class polished slates, tiles, coating, and non-slip surface materials for pavements, curbs, poolside, walking and cycling paths are produced in this facility.
Enmersan products are marked both domestically and internationally. After specializing in the production and sale of traditional marble products, Enmersan has diversified its production with new marble products for landscape architecture, park and garden design, and urban furniture.
With its professional and young staff, Enmersan has been in the marble industry for 23 years.
For more information: www.enmersan.com.tr